BRAND NEW LEATHER WALLETS AND CARD HOLDERS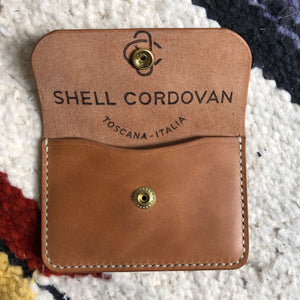 Well folks they've arrived, and we couldn't be more pleased with our brand new leather wallets and card holders. We've been working on them for a few months behind the scenes making sure each detail is of the best quality and they're now available in store or order online through the Curators Choice department. 
We used the finest Italian Shell Cordovan and Buttero leathers for our card holders and wallets. Vegetable dyed in Tuscany. The hardware is from Japan and the threads are strong waxed Ritza Tiger thread from Denmark.
Hand sewn here by our leather craftsman in Brighton.