Dawson Denim Editorial at the De La Warr Pavilion Bexhill by Jim Marsden.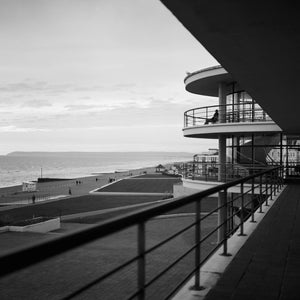 Aside from being the birth place of British Motor racing Bexhill is the home of the De La Warr Pavilion an Art Deco building used for Art and Music.  
Commissioned by the 9th Earl De La Warr (a committed Socialist) and designed by Erich Mendelssohn and Serge Chermayeff leading figures of the Modernist Movement. During WW2, the De La Warr Pavilion was used by the military. 
Shot by Jim Marsden on his Rolleiflex and Leica Cameras, November 2018.