Kelly and Scott talk to Nick of Garmology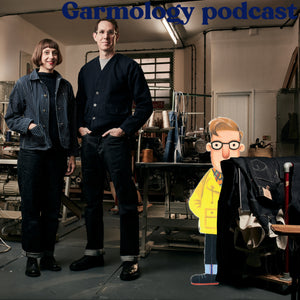 We were thrilled to be asked to talk all things Dawson and Denim to Nick of the excellent Garmology podcast. We're honored to featured on this podcast and to  alongside the likes of W. David Marx author of Ametora which is also well worth a listen.
"Garmology is a podcast about "clothes, and stuff", menswear, fashion, ethical and sustainably made, old and new, from a perspective of making, buying, wearing, collecting, evaluating and appreciating. With regular co-hosts and interesting guests, the aim is to provide a view of what we might wear and what we should wear, if we knew more about it. Expect plenty of opinions!
Nick Johannessen is the host of Garmology, the editor of the WellDressedDad blog and WellDressedDad on Instagram."