Matt Deighton, Mother Earth.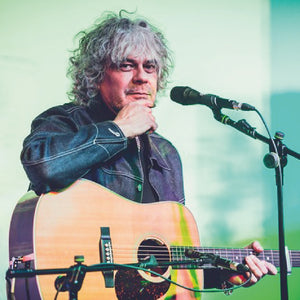 '93 was a barren year for music to my 17 year old years, tail end grunge wasn't really my bag. The charts, airwaves and suburban nightclubs rained down Euro-techno/pop upon us.
I was out there on my own in the suburbs, stuck in 1970. The film of choice was David Linklaters Dazed and Confused, my car was a '65 Cal-look VW Beetle, lowered 4" with Empi alloy wheels. (Yeah it was worth dropping out of College and working in Our Price to pay for it). The hair was long, Levis needle cord flares and Adidas "Shell Toe" superstars completed the look. I was listening to the usual suspects Beatles, Stones, Sly and Wonder but the band that stopped me in my tracks that year was Mother Earth. The lead singer looked like Che Guevara on Acid, the Hammond player and Drummer were '66 Mods about to discover Psych, the Bass player looks London Hip-Hop cool.
That year I bought myself a cheap electric guitar and tried to learn. 
However, this was short lived as having purchased Mr Freedom 7" by Mother Earth, I decided to throw in the towel there and there... Thanks Matt Deighton! The following year I went to Brighton Festival ('94 specifically) to see the Band and I've been living here ever since.
Skip to May '21 and a new documentary "Matt Deighton, Overshadowed" is screened on Sky Arts, it turns out Kelly's happened to be friends with Chris Sheehan Co -Founder of Karousel Music a limited Community Interest Company comprised of songwriters, musicians and music industry professionals now managing Matt. I was so personally moved by it that I felt compelled to reach out to Matt, so I wrote him a letter.
It transpires that he's really into denim and toured Japan back in the day. So a deal was struck, he is now touring wearing Dawson 18oz regular fit jeans and type ii jacket. We're both thrilled to be able to support Matt in a small way.
See the Dates for Matt Deightons' tour here :
https://www.mattdeighton.co.uk