Dawson Denim Day #2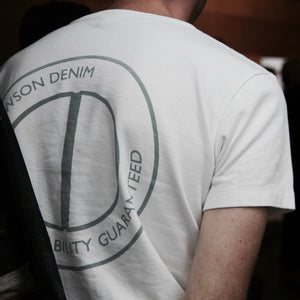 It's a whole year since we threw our first ever Dawson Denim Day. It was so good we thought we'd do another. It's a great chance for us to meet you all and a big thank you for those who travelled so far - again.
Taras co-owner of Brighton's Coffee@33 opened the doors to his roastery just across the hall from us and offered some delicious pour over coffees. We stocked you all up on Doughnuts.
We were lucky enough to be loaned some ace copper furniture from our friends over at Little Deer who are based in Rodhus and specialise in industrial home and commercial furniture.
We decided this year we'd give a talk on Denim, the history, an overview on how it's woven and dyed, also some insider knowledge about our brand was passed on too. 
Congratulations to Dan the winner of this years raffle who won a Dawson Mechanic!
We can't wait for Dawson Denim Day #3 next year!